About Us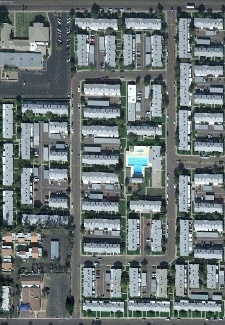 Concord Village is the only HUD-financed housing co-operative in the state of Arizona. While thousands of cooperative communities thrive all over the Unitied States, a housing coop is indeed an anomoly in the Western US where land is typically less expensive and private equity is easier to find to fund investor projects. A housing cooperative is different in that rather than owning a deed for just one residence, our owners hold stock certificates for an equal share of the entire community. We are truly invested not only in the community but in each other.
Diversity
Concord Village residents represent a wide range of age groups, cultures and religions, and socio-economic backgrounds. We are a great place to live and raise a family. We are a great place to work and go to school. We are a great place to retire. Concord Village is a community that supports all walks of life and every age group.
Recylcing
Concord Village is one of only a handful of multi-family developments that has received approval to participate in the Tempe recycling program. Our community began a dialogue with the city and found a way to make it work in our neighborhood, and the recycling program started in 2008. Here is a PDF of what is recyclable.
Activities for All Ages
Youth activities include the Concord Village Band, a competitive swim team, craft nights, and teens nights. Adults enjoy water aerobics, yoga, and bingo in addition to Village-wide potlucks and occasional game nights or movie nights. Concord Village has a large pool, community center/clubhouse for parties and meetings, basketball court and a community garden. We welcome pets & have plenty of room to stroll around and wave to a neighbor while taking your furry friend for a walk.
Community Garden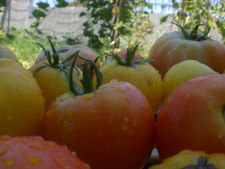 At the Concord Village Community Garden, we had plenty of fresh organic tomatoes during the 2008 tomato recall! The garden is constantly changing, but we have recently grown loofah gourds, radishes, carrots, spinach, tomatillos, mild and hot peppers of all kinds, beans, peas, all kinds of herbs, corn, onions, grapes, squash & watermelons, we even have a beautiful apricot tree!
Most residents consider themselves fortunate to have this wonderful community to live in and hope to add you to our neighborhood soon.
Call us and find out more!